Sa mga urban streets kapag umilaw na ang "Green Light" ng traffic light, this is the perfect time to go and to proceed.

Ano naman ang kaugnayan ng blog ko na ito sa traffic light? Because of an ordinary traffic light, I was prompted to live purposely of His Calling. Here's my decade old story…

"…right after the red light, after I've waited for "go signal", hindi ko rin nagawang tumawid agad sa daan dahil para bang may nagpigil sa akin magpatuloy. Then the next thing I remember, nakita ko ang babae na kanina lamang nasa tabi ko, ngayon ay nasa gitna ng daan, duguan at nakahandusay. Sa pagkakataon na yun, nanlamig ako at nagulat sa bilis ng pangyayari habang nanatili parin ako sa aking kinatatayuan sa tabi ng traffic light."
Right then, God's Supremacy over all I cares and hope to be was then founded. Nagkaroon ng sigla ang Colossians 3:2-3 sa buhay ko, "Think about the things of heaven, not the things of earth. For you died to this life, and your real life is hidden with Christ in God." Kung tayo'y kay Kristo, ang lahat ng bagay na ating pinagsusumikapang tapusin ano man ito dito sa mundo ay nararapat nakatuon kung saan naroon Siya. He was risen, ascended to Heaven, and no longer here (Ephesians 4:10). Sa bawat pagkakataon ay kapurihan ng Panginoon ang maghahari nawa sa ating mga buhay at mga tinatangkilik. Kaya nga, ang tunay na halaga ng buhay natin dito sa lupa tanging sa piling Niya, sa gayun makita natin ang kaluwalhatian Nya mula sa Langit. Let's again be reminded of Jesus words in the book of Matthew chapter 6: 19 "Don't store up treasures here on earth, where moths eat them and rust destroys them, and where thieves break in and steal. 20 Store your treasures in heaven, where moths and rust cannot destroy, and thieves do not break in and steal. I also once lured by the pleasure of this world before the traffic light encounter, Glory to His Salvation because all things once upon a time in my life are pointless and worthless . Masyado akong abala sa mga bagay na ika-uunlad at ika-aangat ng aking buhay without knowing what my real purpose in life. I serve my self and my family more than my God–The One Who Create everything I served and things I dignify–shame on me. Sa tagpo ng traffic light sa buhay ko ipinakita Nya na mas bilis pa sa inaakala ko, p'wedeng maglaho lahat-lahat. That's why life is truly meaningless when God is not acknowledge nor Honored. Tulad ko, hindi pa huli ang lahat to press on to what was God wanted us to be. We are called to be marvelously blessed through His grace, now I encourage you also, "…if I live, I can do more fruitful work for Christ…"Philippians 1:22. Sa ngayon, ito na ang pinaka best reason why I'm still breathing–being fruitful for Christ.
Hindi masama ang pagpapaunlad sa sarili dahil iyan din naman ay kalooban ng Lord para sa mga anak Nya na pansamantalang narito pa sa lupa. Look what God promise to Abraham and quoted as well by Apostle Paul in Hebrews 6:14,
"Saying, Surely blessing I will bless thee, and multiplying I will multiply thee".
Ngunit pansinin din natin na sa pagsunod sa Diyos sa lahat ng pagkakataon ng ating buhay ang magbibigay ng kaganapan sa mga bagay o lahat ng bagay na naisin natin sa buhay ay hanapin una ang Paghahari Nya sa ating buhay.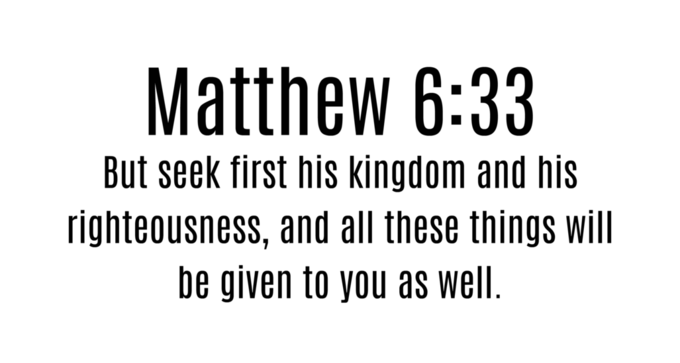 It is really good to remember God's EVER FAITHFULNESS even we're not faithful. He loved us first when we are still sinners. As I am reminded by the last sermon I heard, my prayer for you now is you will find God as He is your LORD over all your life–in your family, career, and longings in life.
May the Lord Jesus Christ bless you with all understanding you need in this life and life ahead.
Confident to live&die for Christ,
Mrs. Gozon
Also thanks Google images 2017
To God be All the Glory!